Spread the Word.
Download Resources to Invite Your Church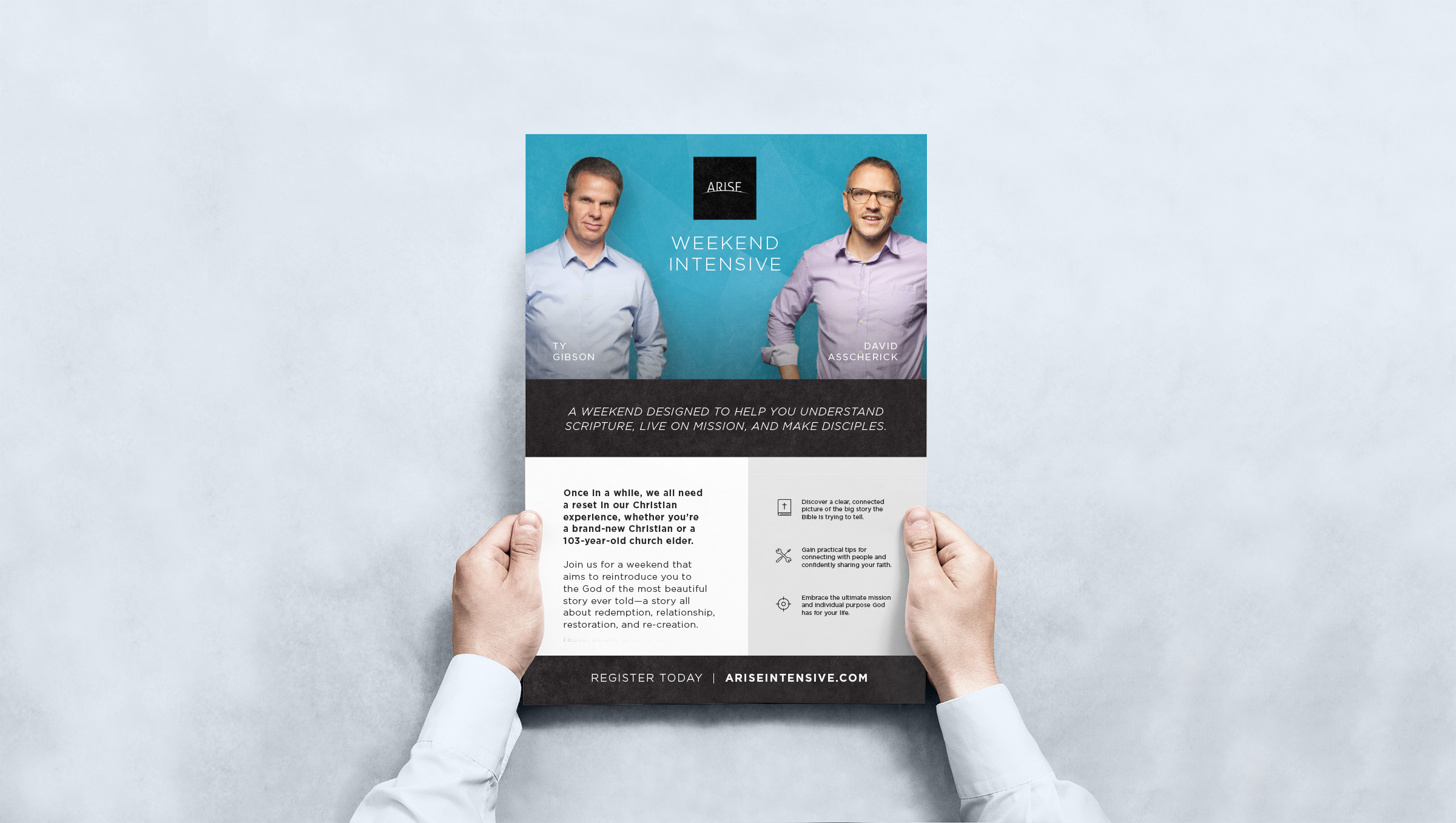 ARISE Intensive Media Kit
Are your church members searching for a more meaningful walk with Jesus? Are you looking, as a church, to make a bigger impact in your community?
David Asscherick and Ty Gibson have decades of ministry experience and teach the gospel in a compelling way that will help you understand Scripture, live on mission, and make disciples.
We would appreciate your help in telling everyone about the upcoming ARISE Intensive by downloading our media kit and printing out the resources. We also have an announcement that you can give you to your bulletin secretary to include each week.
The media kit includes:
Event info sheet PDF

11x17 poster PDF

8½x11 2-up flyer PDF

16x9 jpeg for church announcement slideshow

Square jpeg for social media use
Bulletin Announcement Text
Do you want a more meaningful and consistent walk with Jesus? Register for a weekend with David Asscherick and Ty Gibson and dig into what the great commission is all about. Johns Creek, GA. Nov 15-17. Event details at ariseintensive.com. Pre-registration is essential.